Pet Boarding in South Salem
As animal lovers, we understand that it can be hard to leave your pet when you have to go out of town – especially if they are ill, or recovering from a procedure.
At South Salem Animal Hospital, we provide a comfortable, fun environment to make your pets feel more at home.
Our animal hospital boasts several types of pet boarding available for you to choose from, including luxury boarding, medical boarding, and boarding for exotic pets and birds.
Please give us a call to find out more!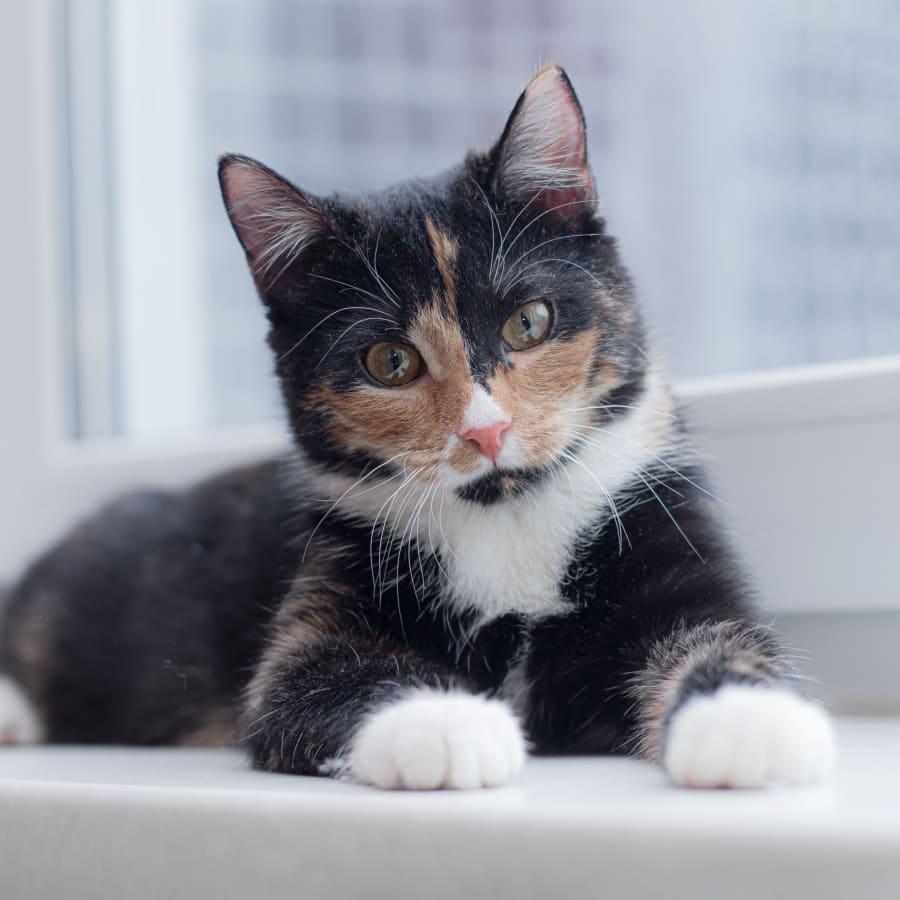 Doggie Daycare at South Salem Animal Hospital
Drop off your pooch when you are working or away for the day. Why should they be lonely? Dogs with friendly temperaments can play outside in our private dog park.
Boarding Accommodation
We offer a wide array of pet and animal boarding accommodations, so you can feel confident that your special companion is as well cared for as they would be at home.
Dogs Boarding
Standard Boarding

All boarding includes veterinary supervision, 7 days a week

Comfortable climate-controlled kennels
Fresh water available at all times
Feeding schedule to match your home schedule
Blankets, toys, and mats
Daily walks
Health evaluation and daily veterinary supervision
Plenty of interesting things and people to watch!

Specialty & Upgraded Boarding

South Salem Animal Hospital also offers several boarding upgrade options for your dog.

The Miami Beach: Recommended for senior dogs, or simply to pamper your pooch! Thick foam bedding pads, additional outside time to keep them limber and diminish intestinal upset, extra "TLC," and brushing.
The Walkabout: For dogs who love leash walks, two extra leash walks along our grassy paths.
Special Needs: For dogs with health conditions that require special care. The veterinarian will personally monitor your pet's condition every day.
Cats Boarding
Standard Boarding

All boarding includes veterinary supervision, 7 days a week

Comfortable heated/air-conditioned enclosures
Cat beds, blankets, and toys
Fresh kitty litter daily
Fresh water at all times
Feeding schedule matches home schedule
Ears, skin and teeth examined upon entry
Plenty of interesting things to satisfy your cat's natural curiosity

Cat Hotel Upgrade

Cat-Exclusive Hotel: For dog-averse cats, or to really cater to your kitty. Our cozy, homey cat "Hotel" is located on our sunny second floor. It includes all the standard feline boarding features, plus:

Extra-large single or double enclosures with a shelf for your cat to perch and watch the world
Cushioned cat beds
Cat toys, ball, and bells
Plenty of windows for your cat's viewing pleasure
Fresh catnip from our garden (subject to seasonal availability)
Freedom to leave their enclosure to roam around the "Hotel"
Plenty of windows to look outside and gaze at people, squirrels, and birds

Exotics & Birds

Boarding for Exotic Pets & Birds

We provide boarding for:

Small Mammals (Ferrets, rabbits, guinea pigs, chinchillas, hamsters, gerbils, sugar gliders, hedgehogs, etc)
Large Mammals (Sheep, goats, pot-bellied pigs, etc)
Reptiles & Amphibians (Frogs, lizards, turtles and tortoises, snakes, etc)
Birds (parrots, finches, canaries, backyard poultry, etc.)
Medical Pet Boarding
Medical Boarding for Pets

Your pet will be supervised by our expert veterinarians and nurses, who will administer medications and watch over them closely. Any required medications will be administered to your pet on the same schedule they are used to at home.
FAQs About Pet Boarding
We're serious about quality animal care, and our boarders are given all the attention and care that they deserve!
Below, we answer our most frequently asked questions about pet boarding at South Salem Animal Hospital.
If you'd like more information about boarding with us, please contact us!